Valentine's Day Cookie Wreath
-- Intermediate --
Happy Valentine's Day! This is such a fun gift idea.  A chocolate sugar cookie  wreath, with small cookies you and your special love can pick apart and eat together.  Susan will give you a little refresher course on how to outline and flood your cookies but we have a more in-depth course on that technique called "Icing Cookies".   This course is to teach you how to flood a large cookie, how to tie a bow, how to use a pico projector to stencil words, and how to put this cute gift together. Susan's also using her super delicious chocolate sugar cookie dough which can be found on our recipe page.  watch our "sugar cookie dough"  and  "rolling, cutting, and baking cookies" course if you're unfamiliar with baking cookies.  Hang it, or set it on a tray; make this Valentine's Day extra special!
Intermediate
5 LESSONS
94 minutes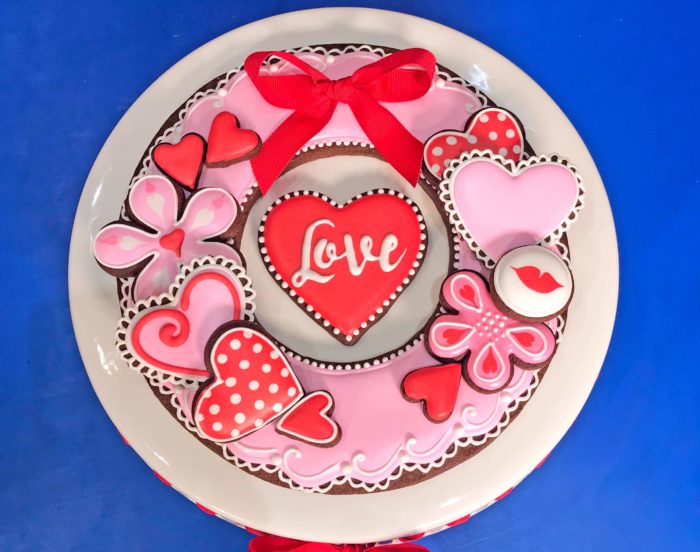 What people say... Login to rate
Order by:
Be the first to leave a review.
Show more
Make Valentine's Day extra special with this chocolate cookie wreath